Inside Skegness magazine, Inside Skegness, Advertising in Skegness, Skegness, Skegness advertising, Skeg, Skeggy, magazines in Skegness, David England, Sarah Hardiman, magazines in Lincolnshire
Advertising in Lincoln, Advertising in Lincolnshire, magazines in Lincoln, magazine design in Lincoln, A5 magazines, A5 magazines in Lincoln, www.lincsscene.co.uk, Lincs scene, www.lincs-scene.co.uk, Lincs scene magazine,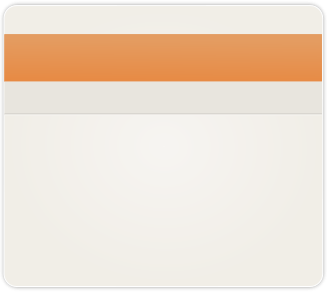 Mob: 07856 376061
www.insidelincs.co.uk
Inside Lincs Magazines are read from cover to cover and retained until the next one arrives. Our advertising works! It could be working for your business!
SUPPORT YOUR LOCAL BUSINESS - USE LOCAL SERVICES - USE THEM OR LOSE THEM!
Follow us on facebook Twitter & Linkedin search "Inside Lincs Magazine" to keep up with up-coming promotions, events, what's on & more.
"Inside Lincs magazine"
For enquiries call:
01522 39 44 38
COPYRIGHT
No part of this publication may be reproduced, resold, or stored in a retrieval system without the express
permission of "Inside Lincs Magazine".
ADVERTS
When providing advertising copy, artwork or
photographs from existing sources, it is our customers
responsibility to ensure that all the appropriate
permissions regarding copyright have been obtained from the
originator. "Inside Lincs Magazine" accepts no liability for
copyright issues regarding adverts published in good faith.
Full terms & Conditions on our web site: www.insidelincs.co.uk
Eighth page £20*
Quarter page £35
Half page £55
Full page £95
Premium pages
Premium pages and editorial features are
available on request - please ask for more
information. *Eighth page adverts only
available on series bookings of 6 editions +
Discounts
Discounts available for multiple
bookings - please contact us for details.
Inserts
Available on request. Please contact us for
competitively priced quotes.
"INSIDE MAGAZINES"…. 5 GLOSSY TITLES TO ENJOY EVERY MONTH.
"INSIDE LINCS MAGAZINE" - LINCOLN'S BIGGEST MONTHLY TITLE, AND FASTEST GROWING MAGAZINE IN LINCOLN - FACT
Click on cover below to view that issue of the magazine.
Premium Bespoke Kitchens Without The Premium Price
January 2019.
(City edition)



Copyright © All rights reserved. Designed by: Nigel England.
Advertising
Advertising packages are available to suit all budgets with easy payment terms and include free online and social media advertising. And remember, ALL advertising is "Tax Deductible" - And we take monthly payments to help with cash flow! T&Cs Apply
We believe in forging long lasting relationships with our customers and work closely with them, helping to get the most out of their advertising campaigns with creative designs and original marketing ideas to promote their business more effectively and achieve better responses, ....
We don't just sell advertising space… What a refreshing change!
Why advertise with Inside Lincs?
Cost effective
Prices start from just £99 for a whole year.
We publish more copies than most of our competitors.
Pound for pound "Inside Lincs" offers the best value advertising in Lincoln and surrounding areas.
Extensive distribution
18,000 copies now printed and delivered EVERY MONTH - ensuring your offers are seen by more potential customers than ever before, right across Lincolnshire.
Targeted
Distributed to selected areas. ABC demographic areas. Not just areas dense in housing estates or "dumped" at numerous outlets around Lincoln.
Longer lasting
Unlike weekly newspapers "Inside Lincs" has a four - six week
shelf life and editorial content is written accordingly, so that
readers keep the magazine for easy reference.
Online presence
Your advert will be promoted on our websites, social media
accounts and through our email subscription e-newsletter as
part of your advertising package.
January 2019.
(Village edition)
Welcome to our NEW YEAR - NEW LOOK, January editions of "Inside magazines"
GROUP ADVERTISING RATES:
30,000 copies to 30,000 homes, in three magazines across Lincolnshire, Chesterfield & Bolsover - EVERY MONTH.
Can your Business afford to miss out on Reaching 30,000 Homes & Businesses - every month?
Get involved...... Get included -
For more info, Call us on:
01522 39 44 38
Email: nigel@insidelincs.co.uk
Web: www.insidelincs.co.uk


Traditional Advertising... Made Better!
Welcome to "Inside Lincs magazines"




FIND A TRADESMAN